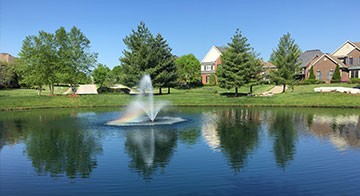 This widely sought after east-end deed restricted community spans over 2000 sprawling acres boasting over 1700 homes where streets meander along divided colorful medians with manicured, lush landscaping. Its unparalleled serenity can be attributed to an undercurrent of focused energy in preserving its award-winning grandeur.
You will discover, from our pools, jogging trail, tennis courts and parks to our superior location, tucked amidst tranquil lakes and mature trees, Lake Forest is one of Louisville's finest treasures.
For more information, contact Stephanie Gilezan, Broker 502-817-6484 or stephanie@gilezanteam.com or by clicking here.